Home

/

FUNGHICLEAR NATURAL ANTI-FUNGAL SOLUTION 50ml Spray Bottle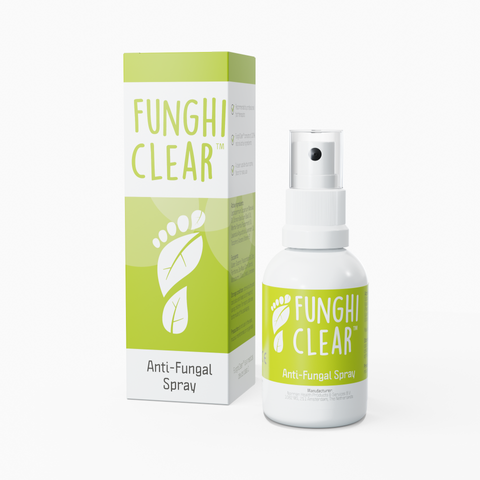 FUNGHICLEAR NATURAL ANTI-FUNGAL SOLUTION 50ml Spray Bottle
Description
FUNGHICLEAR™
The natural solution for toenail and foot fungus with Manuka oil and other botanicals .
FunghiClear™ is made from natural ingredients which combat and prevent fungal infections on toenails and skin of the feet. Packaged in a convenient 50ml spray bottle, FunghiClear™ can be easily applied to the site of the infection and also sprayed into shoes to stop reinfection.
Each bottle also features an upside down spray mechanism. This makes it easy to apply if patients can't reach their feet easily and is also great for in clinic dispensing.
RRP: $35.65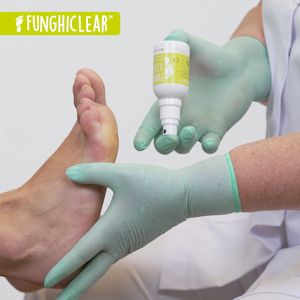 TGA AUST L 346010
We deliver to all Australian States. Orders received by 1pm are generally shipped the same day.
Our freight charge is $10.00 +GST. Orders over $500.00 ex GST are delivered freight free.
Equipment - chairs, cabinets, grinders etc plus bulky Orthotic Materials will attract a larger freight charge.
This charge is calculated at our carriers rates - we are happy to do a quote if required.
Approx transit times for standard packaging -
Sydney, Brisbane, major NSW & SEQ centres - next day.
Melbourne and major NSW, VIC & SEQ centres - 2 days
Adelaide and other country centres - 3 days
Perth, Tasmania - 5 to 7 days
We can ship overnight satchels to most major centres but the weight and/or cubic limit is 5kg.
Equipment and large multiple cartons/packages or pallets may take an extra day.
Dangerous Goods such as phenol, glues, alcohol based disinfectants etc attract a DG surcharge from our carriers and must also only be shipped via road. These items must also be packaged separately and may arrive separately from other items on your order and may also take an extra day or 2 to arrive.
NZ and SE Asia orders - please contact us for a freight quote.